At Pudsey Diamond Engineering, we are committed to designing and manufacturing practical, high-quality engineering solutions.
We also strive to provide reassurance that when you purchase from us, you will receive a product manufactured to the highest quality standard.
What is an IP rating?
IP stands for Ingress Protection, these ratings grade the level of resistance against dust and liquids.
An IP rating is composed of two digits, the first representing solids like dust and the second representing liquids.
The first digit ranges from a rating of 0-6, and the second from 0-9 the higher the digit the better the rating.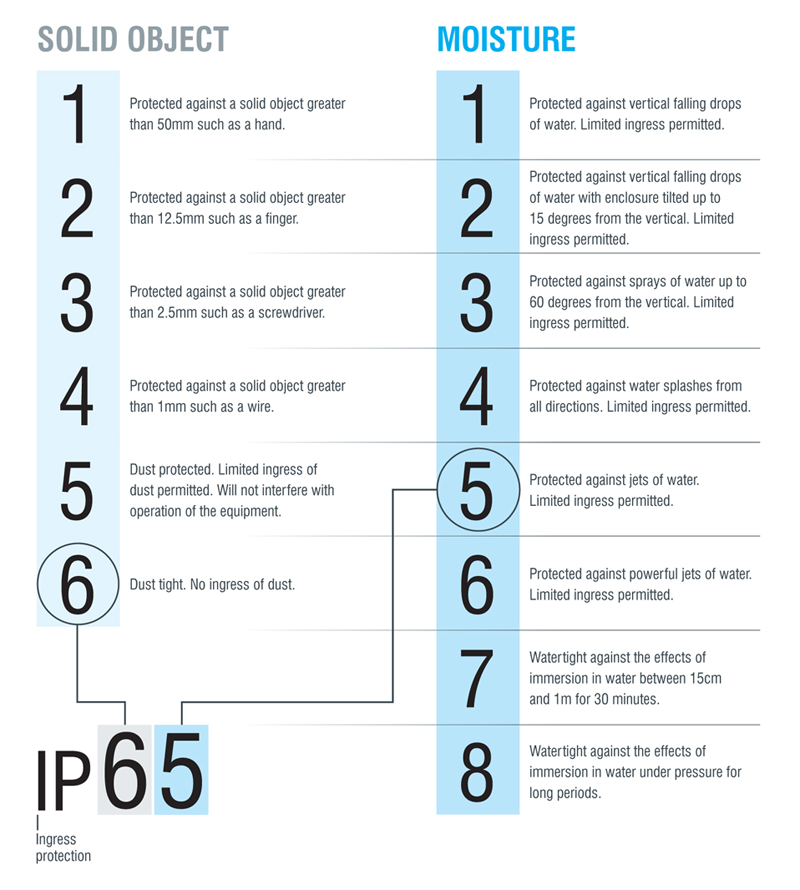 Why are IP ratings important?
When purchasing products that will be exposed to water and dust, an IP rating will provide reassurance that the given item can withstand and protect any electrical internals against ingress, which could otherwise affect the products performance.
How are our lanterns IP rated?
Our lanterns are supplied with our unique ClampPD sealing technology as standard, when this is used both our gear and optical compartments are rated to IP 66. And depending on our lantern frames their ratings range from IP54 to IP65.